Hand-built Japanese track
Last updated April 16, 2005. Scroll to bottom for latest photos.
Typical Japanese track can be quite different from US track. Since few modelers in Japan build permanent layouts, manufacturers have focused on rugged sectional track systems that use overscale rail and other components. So, to buy track that looks Japanese, you have to accept overscale track, and to buy track with a finer scale appearance, you must accept non-Japanese appearance. The only solution to get both Japanese look and fine scale track seems to be to build your own.
So, I've started building N-gauge track with code 40 rail, following Japanese prototype as best I can. Here are photos of some early results.
Photos
New photos get added at the bottom, so scroll down to see the latest updates.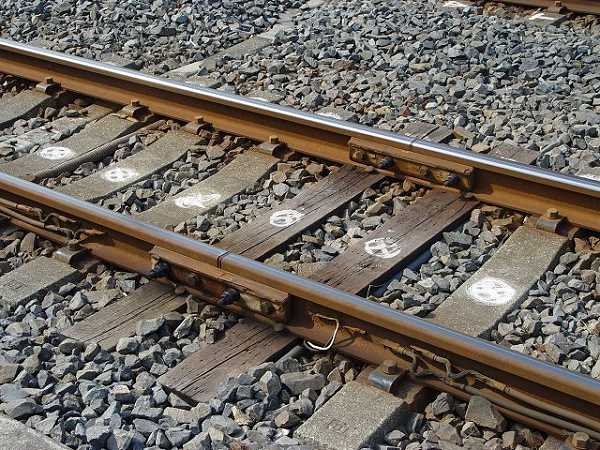 Prototype photo ©2005 Dave Fossett, used with permission.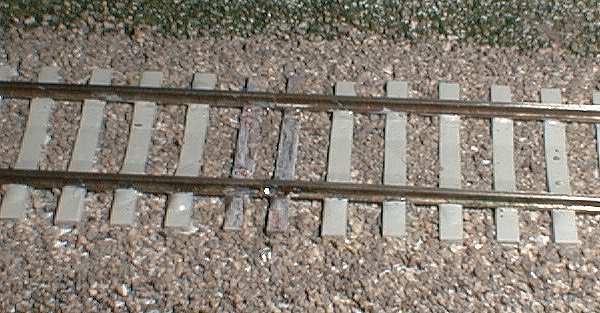 Close-up of joint area.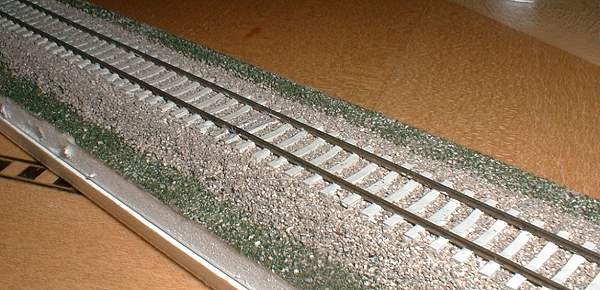 Straight track section with cement sleepers (ties).
---