---
Today is
Children's Day
in Japan. Children's Day used to be called Boys' Day, the day on which families celebrated the lives of their male children. Girls' Day, you might
remember
, is celebrated on March 3.
There are special symbols associated with Children's Day. The most common one is probably
koinobori
, the carp streamers. Less well known are the displays of
kabuto
, traditional Japanese military helmets.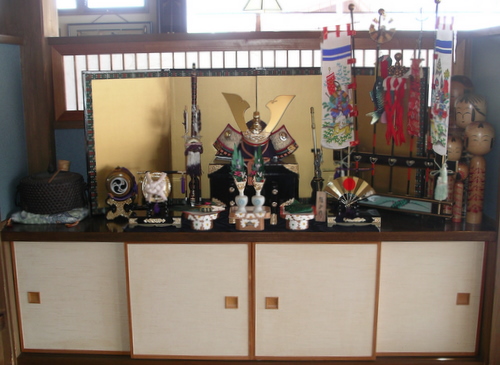 You can also see some small
koinobori
to the right of the helmet in this display at a local restaurant.