---
The gutters on the sides of many roads here are deep ditches, and in the countryside where they are uncovered, you have to drive carefully lest you allow a wheel to drop into one. In the cities, however, they are usually covered with blocky cement caps. Although there is space between the caps for water to drain into the ditches, they are also frequently interrupted by grates and grills to ensure that even large amounts of water can drain away.
Of course, many of these grates and grills are simple grids of steel. But if you've seen the
manhole covers
we've posted about, you might not be surprised to learn that some are more decorative.
The most common decorative design seems to use a honeycomb grid and the city logo in the center.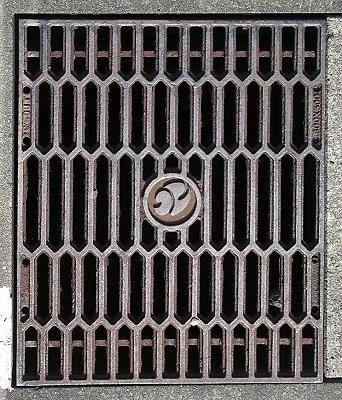 There are some still around with an old city logo, too.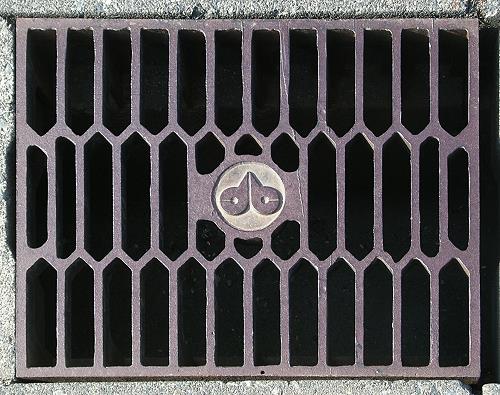 This logo is the prefectural symbol of Iwate.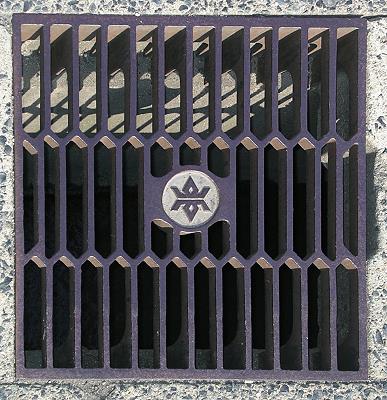 The logo doesn't have to be on a honeycomb, either. Here's one with a slanted grid.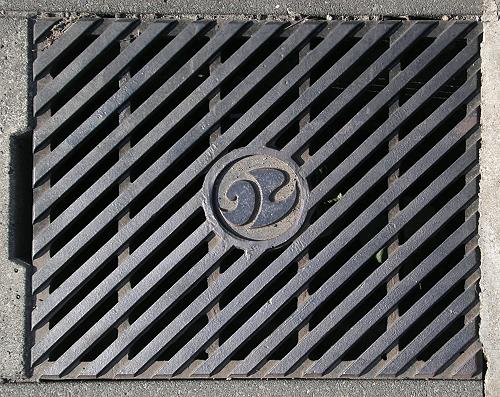 The maze-like pattern on this one evokes ancient western cultures.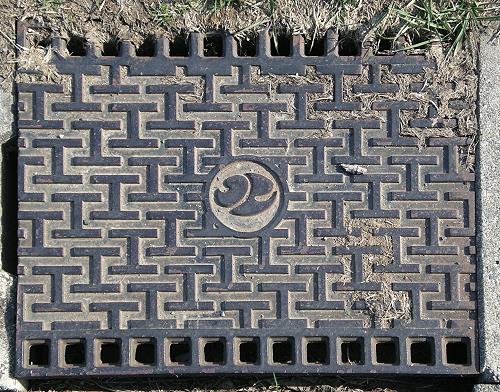 Not all of them are just a logo. Some feature the city's official flower, the white lily.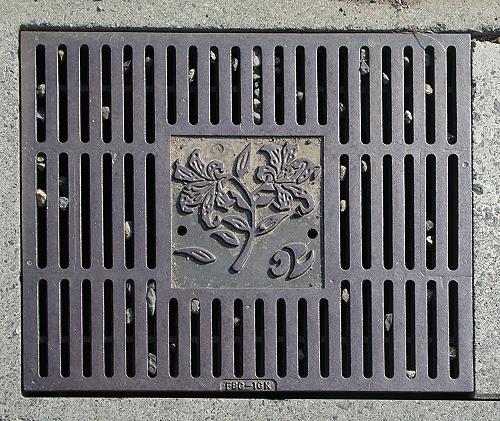 The largest and most extravagant ones — with white lilies, again — are along the main street running away from the station.