---
On a misty autumn morning, spider webs are bejeweled with dew. There are many spiders that build large webs here, so the effect is quite spectacular.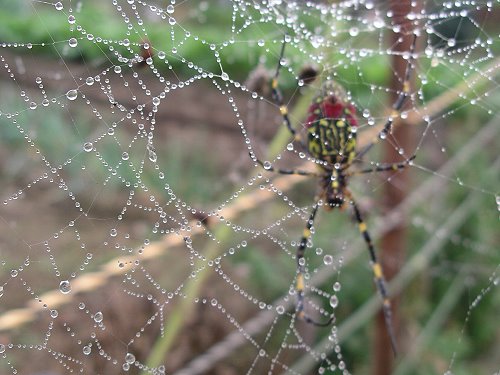 The large, colorful spider makes a nice backdrop for the web; equally, the web makes a striking backdrop for the spider.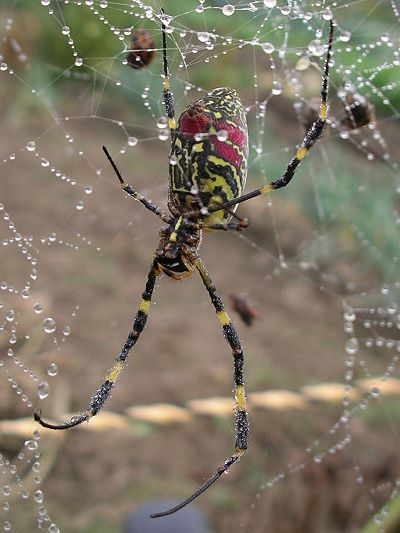 Even the spider's legs glitter with dewdrops.