---
We went out with some of Matthew's students last week after their last class together. It was a cold night (because winter lasts forever in Tohoku), so
oden
was in order.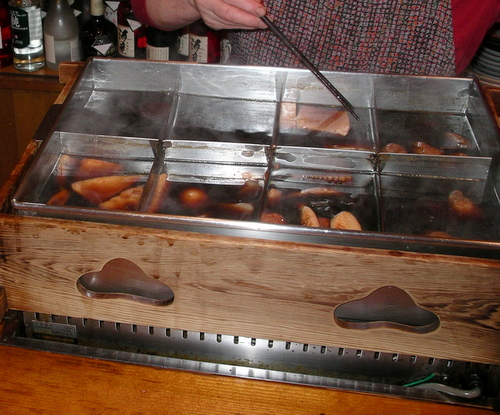 Oden
is a winter dish made by simmering ingredients in a dashi stock flavored with soy sauce and other seasonings. Common ingredients are hard-boiled eggs,
kamaboko
(fish paste), tofu,
konnyaku
(devil's tongue jelly), bamboo shoots, and slices of daikon radish. At this shop, each ingredient gets cooked in its own little compartment of the stock vat. You choose what you want from the vat, or tell
Mama-san
to serve up one of everything, and eat it with swipes of spicy mustard from the lip of the dish.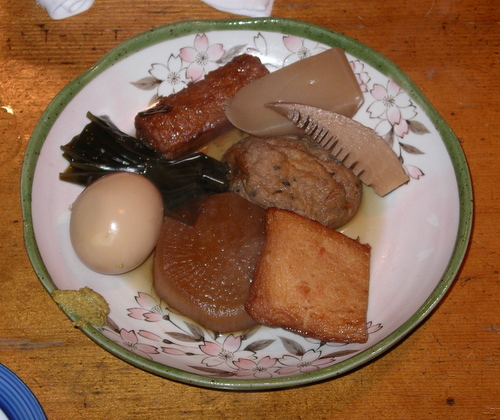 Clockwise from the mustard, we had a hard-boiled egg,
konbu-maki
(rolled kelp),
gobou-maki
(burdock root wrapped in fish paste),
konnyaku
, bamboo shoot,
ganmodoki
(deep-fried ball of tofu mixed with shredded vegetables and seaweed),
kamaboko
, and daikon.
Oden
is great with either sake or beer.