---
Hachimantai is a mountain and national park that straddles the border between Iwate and Akita. It's also the scene of the "Aspite Line", a very scenic drive that crosses the mountain near its summit. Even in May, there was plenty of snow near the top.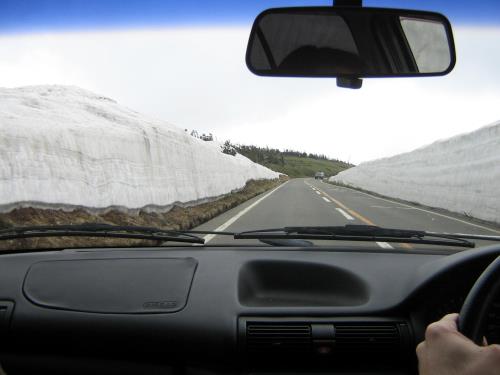 On the Iwate side, there are alleged to be some spectacular views. All we saw was fog, though.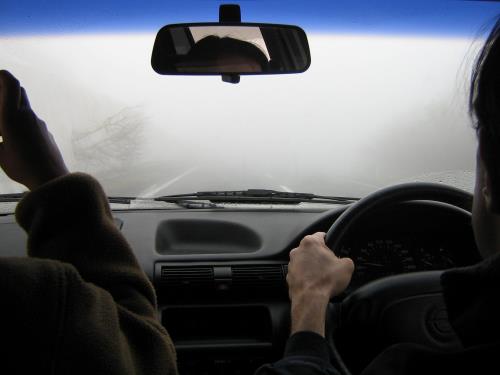 And here's the view when we finally got our
oscillation overthruster
working.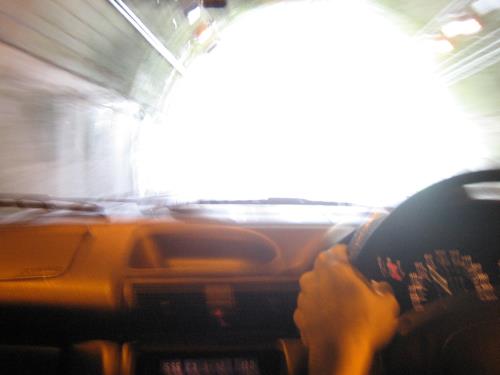 (Photos by Robert Davis. Hi, Dad!)