---
On Sunday, we took advantage of the fine fall weather to make an excursion on the Kitakami Line. This railroad crosses the central mountains of Japan, traveling between Kitakami and Yokote (in Akita Prefecture). Running along steep hillsides and across mountain valleys, it offers spectacular views — especially in autumn, when the leaves are changing.
In Kitakami, some fall colors are starting to show, but as we ascended it became clear the leaves were much further along in the mountains. Exiting the first tunnel into a mountain valley, the change in view was so startling that everyone on the (somewhat crowded) train gasped.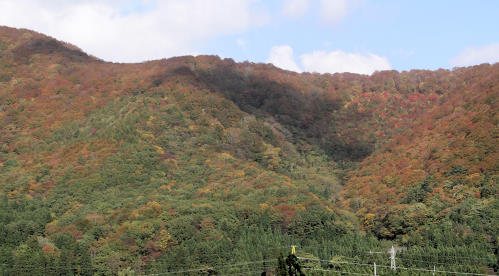 We were in and out of tunnels most of the way, with plenty of breathtaking scenery in between. Sometimes the colors were brightest on the hillside near the train.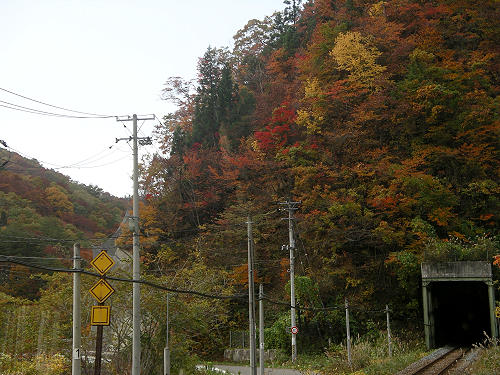 Other times, it was the view across a valley that was spectacular.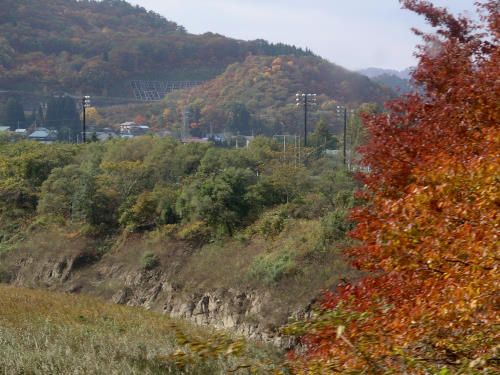 At the end of the line, we took a couple of hours to walk around Yokote. Brightly colored trees shared the view with Yokote Castle.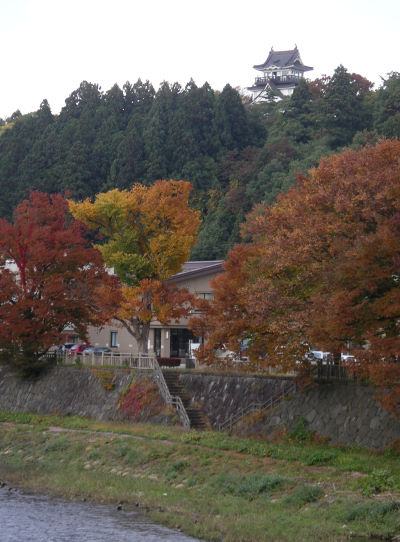 We left Yokote in the early afternoon so we'd have time to stop in Hotto Yuda, an
onsen
(hot spring) village along the way. There's even an
onsen
inside the railroad station! The town is on the shores of a mountain lake, in an area justly famous for the turning leaves.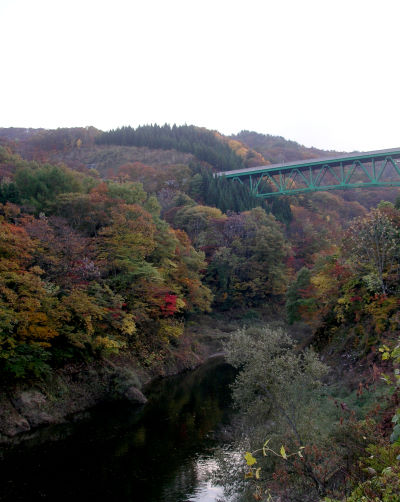 We enjoyed a soak in the spring (more on that later), then returned home, refreshed but exhausted.