---
If I had to leave Japan knowing about only one new food, it would be
takikomi gohan
.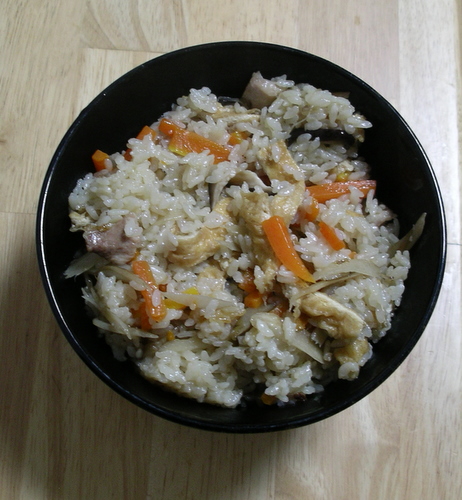 Takikomi gohan
is rice cooked along with other stuff in water seasoned with soy sauce and other flavorings. It's also called
gomoku gohan
, five-ingredient rice, presumably because most recipes have five ingredients. This recipe calls for chicken, carrot, shiitake mushrooms,
aburaage
, and
gobou
(burdock root). It's one of our favorite fall dinners, alongside some homemade rice-bran pickles.