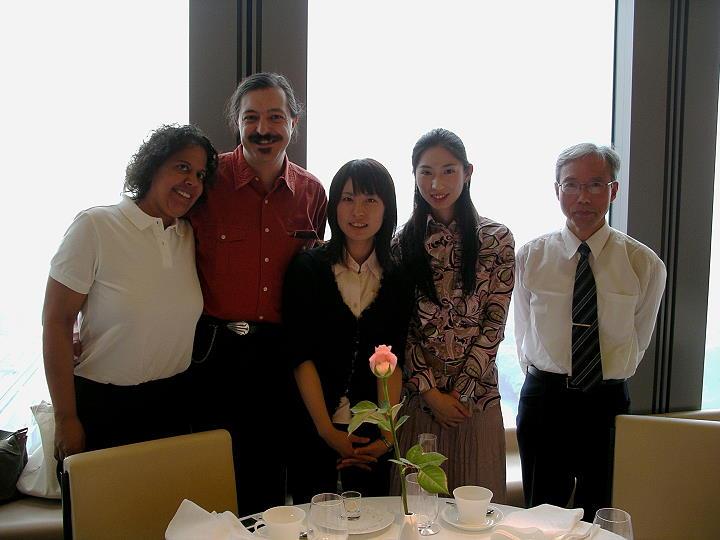 Lunch at Sens et Saveurs
Last summer we hosted a couple of exchange students for a weekend. While we were in Tokyo, we had an opportunity to meet with them and another friend of ours, Takeuchi-san, for lunch. They took us to a wonderful French restaurant right near Tokyo station. It was on one of the top floors of a skyscraper, so it offered spectacular views.
Of course, the view that most caught Matthew's attention was the view overlooking the Shinkansen tracks. He couldn't help but sporadically blurt out the names of the bullet train types as they came into view.
---
Return to the Japan 2006 Photos Page
---