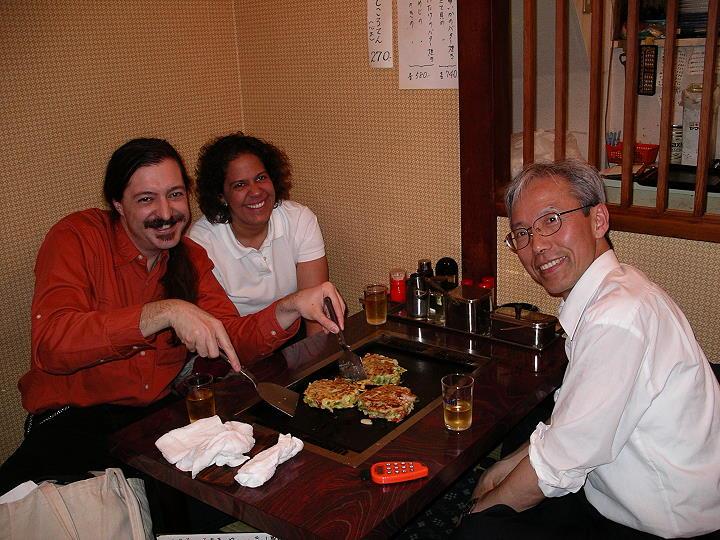 Okonomiyaki in Asakusa
Two gaijin and a Japanese walk into an okonomiyaki joint...
While walking (or running after Takeuchi-san) through Asakusa, we stopped for dinner here, a four-table okonomiyaki restaurant. The owner sized up the six-foot Matthew and pulled this table well away from the wall to accommodate us.
Okonomiyaki is kind of a frittata/pancake you cook yourself at the table. Choose your filling (meat, seafood, "mountain vegetable"), mix it up in a dish with an egg and some sticky batter, and mound it onto an oiled griddle. Note the carrot-shaped timer.
---
Categories: The Tour, Food, Tokyo
Return to the Japan 2006 Photos Page
---