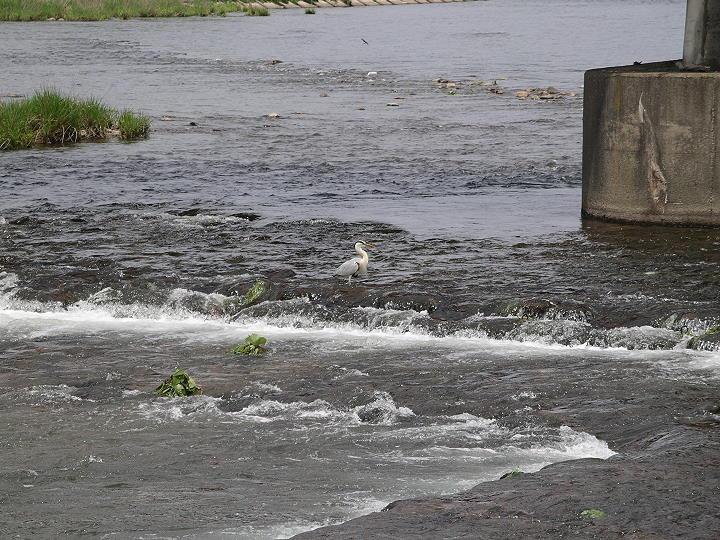 Crane in the Hinokinai River
Kakunodate is surrounded by three rivers; this photo is of a crane standing in the Hinokinai River. The Hinokinai is famous for the cherry trees that line its banks and form a canopy of blossoms over the banks in the spring.
Kakunodate is called the "Little Kyoto of Tōhoku" because of its history as a castle town and high concentration of preserved samurai houses, shrines, and temples.
---
Categories: The Tour
Return to the Japan 2006 Photos Page
---