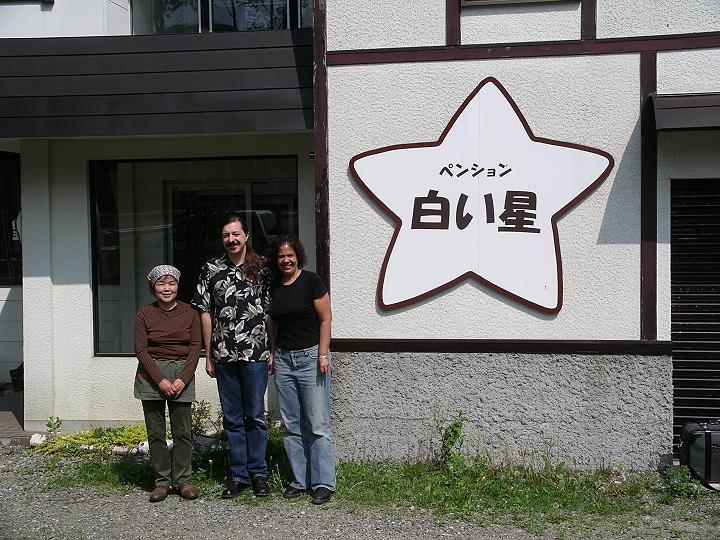 Pension Shiroi Hoshi
Over the course of our two nights at Pension Shiroi Hoshi, we became very fond of the proprietress, who chatted with us over breakfast and dinner. Here we are with her outside the pension.
Stefanie thought the owner's name was Ona because that was how Matthew referred to her after the two of them stayed up chatting after the second night's astronomy session. Actually, "ona" is just Japanized English for "owner."
---
Categories: The Tour
Return to the Japan 2006 Photos Page
---