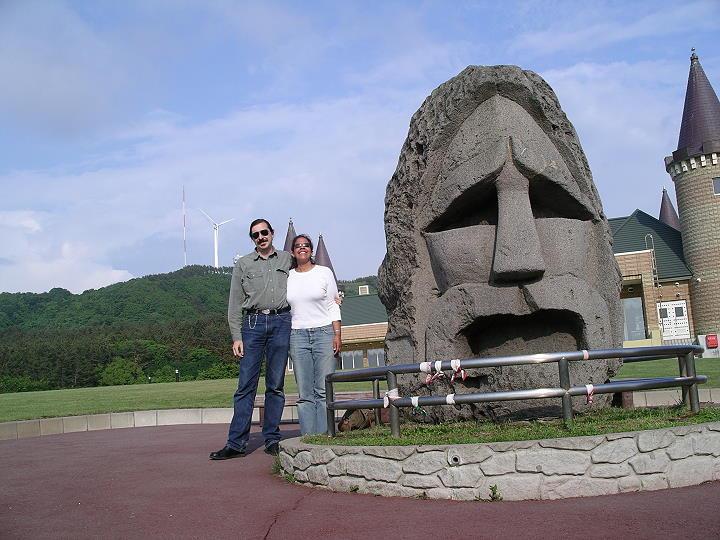 Moai Head at WeSPa Tsubakiyama
WeSPa Tsubakiyama...perhaps the most Japanese place we stayed the entire time. Behind the Moai Head, you can see the European castle where we took our meals, just a short walk from our Swiss cottage. The front office is in a building shaped like a rhinoceros beetle, the hot spring baths are housed in an elaborate domed spa, and elves were seated atop the train station/gift shop (where music box music played incessantly).
Don't forget to wear your spa-provided orange polyester Waffle House pajamas!
---
Categories: The Tour
Return to the Japan 2006 Photos Page
---