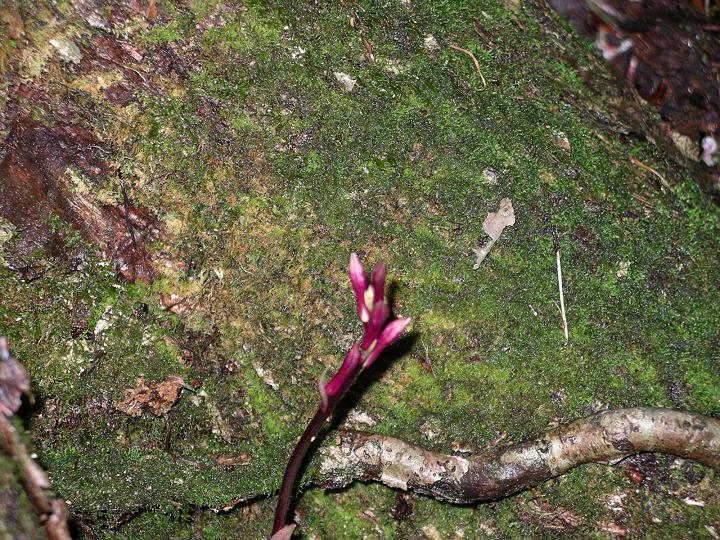 Extremely Rare Flower
Our hiking guide, Harata-san, was very knowledgeable of the plants and wildlife in the area we were hiking. He even took us off the trail several times to show us special flowers or views.
This flower was discovered only ten years ago, and the only place it has been found in the world is around this one tree. It was not in full bloom when we were there, but there were a few flowers for him to show us.
---
Return to the Japan 2006 Photos Page
---