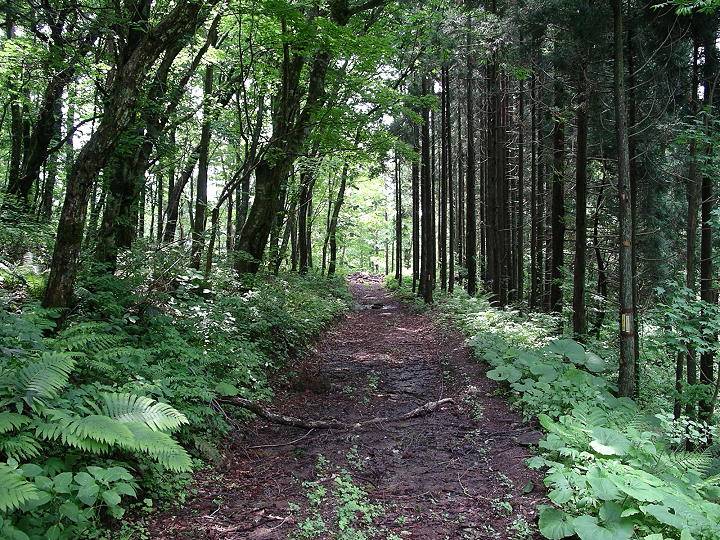 Buna and Akitasugi
The Jūniko area we were hiking in is a mix of virgin Buna (Beech) forest and Akitasugi (Akita Cedar) forest. Here you can see the two come together, with the ancient Buna forest on the left. The beech forest is native; the cedar was planted a century ago because the wood is so much more valuable.
It was interesting to note the difference between the two types of forest went far beyond the shapes of the trees. The local ecosystem relies on the Buna forests. So while the beech forest areas were buzzing with life, full of birds and insects, the cedar forest areas were quiet and felt isolated.
Twelve years ago, a sixty-year project to restore the original beech forest was started. Conservationists are gradually cutting down the cedar, going slowly and carefully to give the adjoining Buna forest time to reclaim the cleared areas.
---
Categories: The Tour
Return to the Japan 2006 Photos Page
---