---
Here are some more manhole covers. These ones are from Akita prefecture.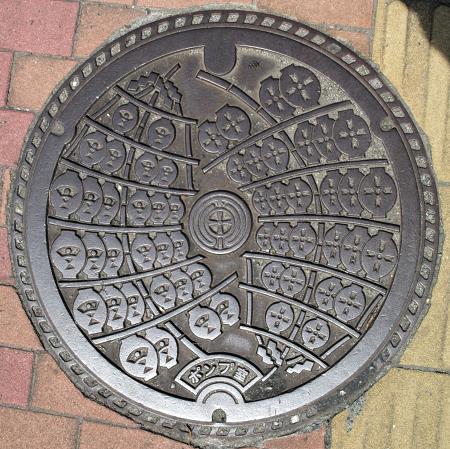 These racks of lanterns feature prominently in Akita City's largest festival,
Kanto Matsuri
. The manhole cover is in the city's downtown area.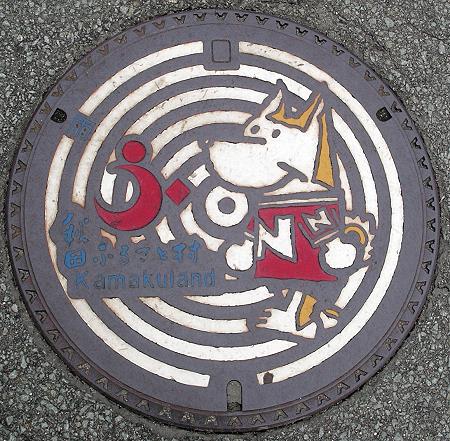 Kamakurando
, a tourist destination in Yokote City, has its own manhole cover design. The dog is
Kamakurando
's mascot, Nobu. Of course, he's an Akita dog.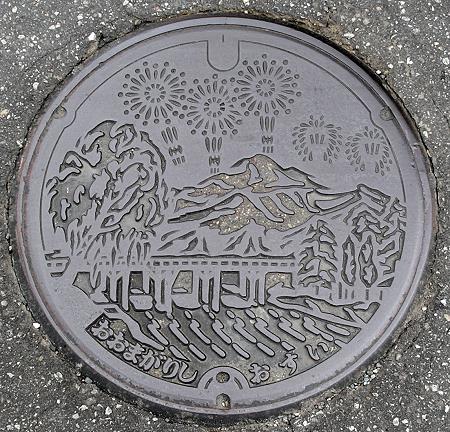 Omagari is a city famous for fireworks, and the site of Japan's largest fireworks competition.