---
Nengajou
are traditional New Year's postcards in Japan. They are sent to arrive on or after New Year's Day. It's even considered rather awkward if they arrive early! Late is okay, but it's really best for them to arrive on January 1.
For this reason, the post office has a special system set up. When correctly marked as a
nengajou
, cards are set aside for special handling. Then on New Year's Day, they mobilize thousands of extra employees to deliver all the cards on the same morning.
There's a long tradition of handmade cards. In the month before New Year's you can buy blank postcards, which you can decorate by hand with stickers and rubber stamps. You can also use a stencil machine, print them from your computer, or simply draw them by hand. Recently, there are also services in camera shops and on the internet to order your own custom designs. People without such creative inclinations can buy them with pre-printed designs.
This year, instead of Christmas cards, we decided to send out
nengajou
. We used stickers and rubber stamps to decorate ours. A nice feature of making them by hand is that it's easy to make each one unique.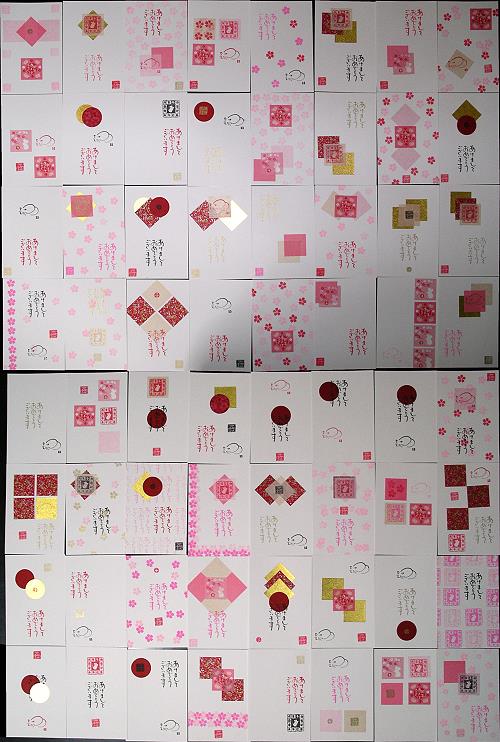 And here's a closeup of one card.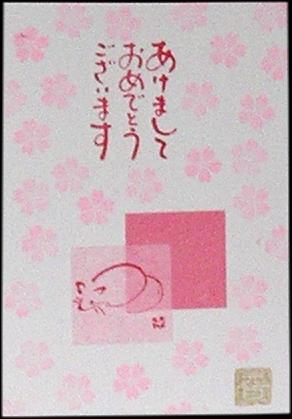 2008 is the "Year of the Rat" on the Asian calendar. There doesn't seem to really be much distinction between mice and rats here (the Japanese word for mouse is actually "small rat"), so it's really treated as the Year of the Mouse. That's why there are all the cute little mice on our
nengajou
.