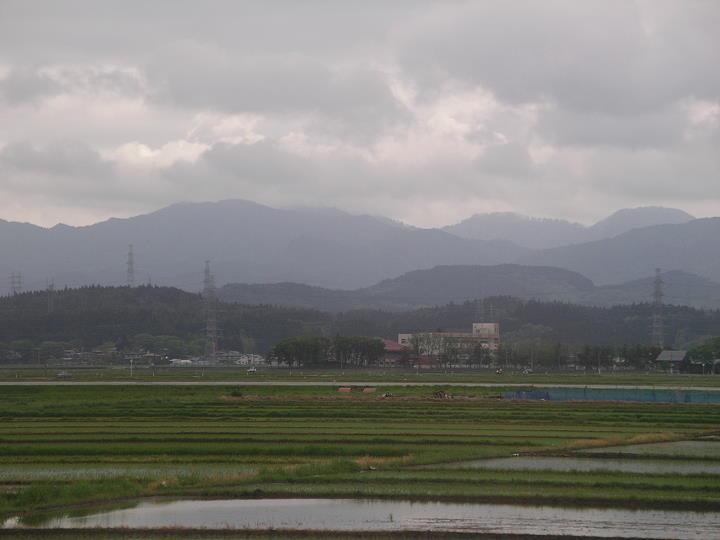 Scenery Along Ou Main Line
This was the view on our journey from Akita City to Ōdate. It was still cloudy and gray, and would remain that way for a few more days. From time to time, we caught glimpses of distant mountains.
In the foreground are rice paddies, which are everywhere in Japan. Over the three weeks of our travels, the rice grew noticeably from freshly planted sprouts to full, bushy young plants.
---
Categories: The Tour
Return to the Japan 2006 Photos Page
---