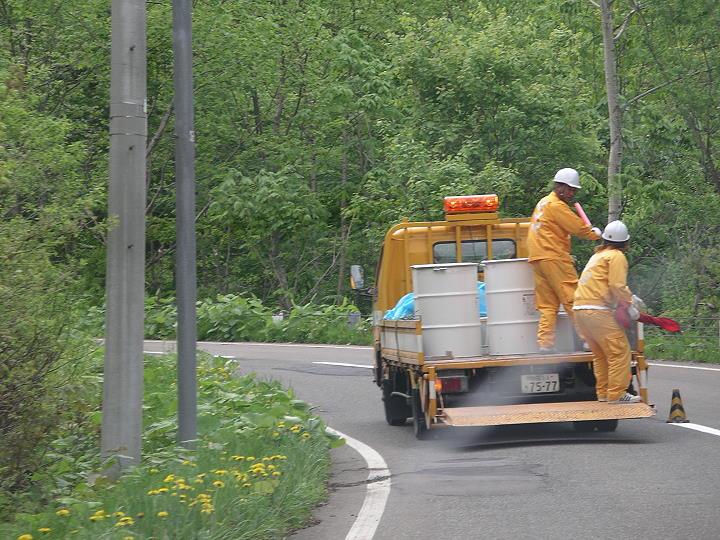 Road Stripe Painting Crew
On the way down from Hachimantai, we got stuck behind a stripe painting crew on the narrow two-lane road. Their truck blocked our lane, and they couldn't let us drive around them lest we smear the wet painted stripes.
They had us wait a little while for the paint to dry, but eventually decided that would take too long and had us follow them all the way down to the other end of their work area (a couple of miles).
---
Categories: The Tour
Return to the Japan 2006 Photos Page
---