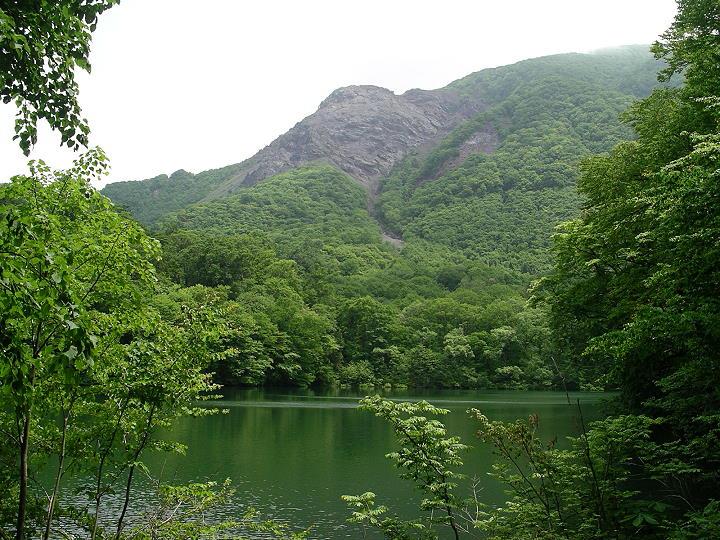 Kuzureyama
Kuzureyama is the mountain peak in the "Twelve Lakes" area from which twelve of the 39 lakes and ponds can be seen. Unfortunately, we did not have time to hike to the top and see the twelve lakes, but we did get this nice view of it across one of the lakes.
It was also from this spot that we observed a type of Kingfisher bird. Our guide was quite excited about it, explaining that it was the rarest breed of bird known in Japan, and it had been three years since he had seen one.
In fact, there are three species of Kingfisher in Japan, and we spotted all three on our hike. The 800 hectare Twelve Lakes region is the only place all three can be found, but they are still rare and it was an amazing bit of luck to see all three.
---
Categories: The Tour
Return to the Japan 2006 Photos Page
---