---
On Sunday, we went to
Geto Ski Area
, where the unusually clear skies afforded long range views in all directions. The summit is usually shrouded in fog, so it seemed like a special treat.
To the east, we could see Mt. Hayachine, about 65 kilometers away in the central mountains of Iwate.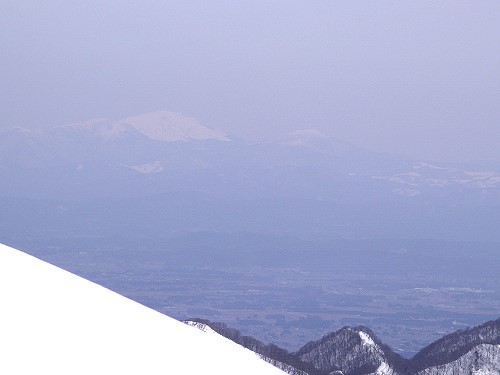 To the west, we could see Mt. Chokai, straddling the border between Akita and Yamagata, near the Sea of Japan, a little over 70 kilometers away.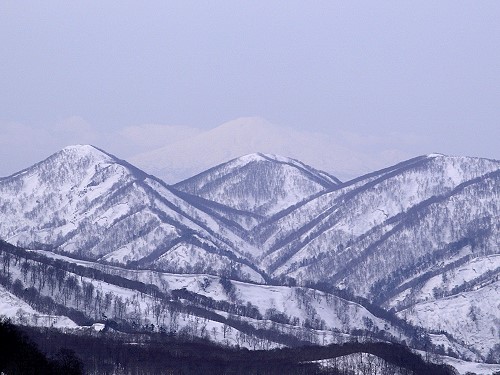 And to the north, Mt. Iwate was barely visible, also about 70 kilometers distant. (We posted
a closer view of Mt. Iwate
last year.)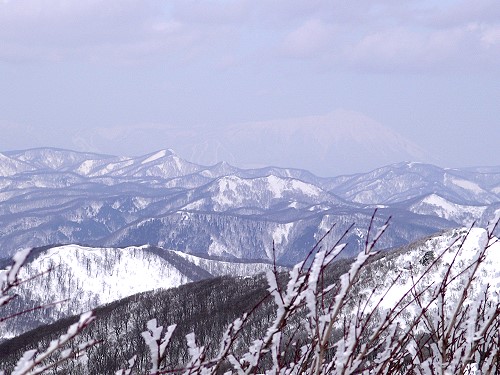 Finally, here's a map showing these mountains and Geto in relation to Kitakami and the east and west coasts of Japan.