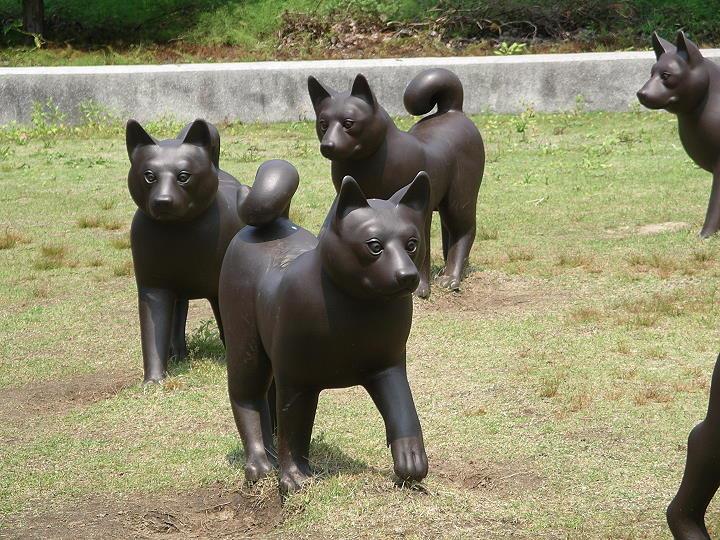 If Dogs Walk — In Akita
This sculpture was on the grounds of the Akita Museum of Modern Art in Yokote. This is only part of it, the prancing dogs form a ring. The art is accompanied by a kind of cartoon parade music.
The dogs, of course, are Akita dogs.
---
Categories: The Tour, Akita Dogs
Return to the Japan 2006 Photos Page
---